Media Coverage | URA Receives Market Confidence Award
Leave a Comment
By: Urban Redevelopment Authority | December 2018 Newsletter | Read the full article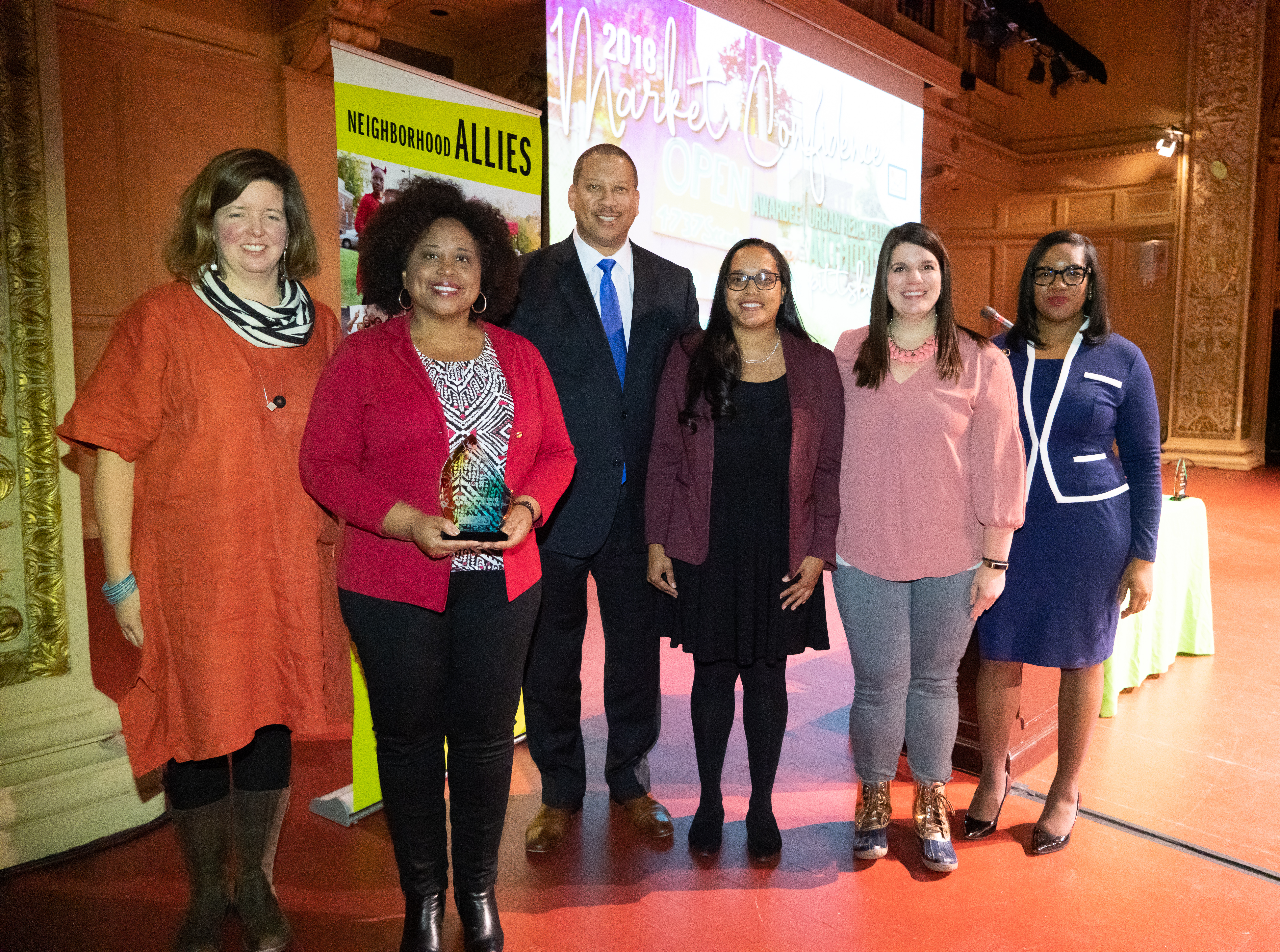 Monica Godfrey Photography
On November 16, the URA celebrated our receipt of the Market Confidence Award from Neighborhood Allies at the 2nd Annual Healthy Neighborhoods Celebration.
Nearly 200 people, local residents and organizations came together at the Carnegie Music Hall to network over food and drink, learn about each other's work and celebrate the organizations that were honored with awards.
Along with the award, URA was grateful to be gifted a video showcasing how we are building market confidence in local neighborhoods by offering programs and resources which break down barriers to small and minority and women-owned businesses, and offer workforce development opportunities. Some of these offerings include:
Watch the video below to learn more about our recent implementation of this work:
Neighborhood Allies defines market confidence as a neighborhood having a strong housing market for all income levels and a thriving business district that contributes to rising housing values and residential sales prices. The community manages market forces to prevent displacement of people and local businesses and the neighborhood is a place where people want to live and invest time, resources and capital.
Congrats to all the worthy awardees for 2018:
Ally of the Year: Henry Horn-Pyatt
Quality of Life: Trade Institute of Pittsburgh
Community Ownership: Brashear Association's Allentown Learning and Engagement Center (ALEC)
Neighborhood Image: Afro American Music Institute
Equitable Development: Riverside Center for Innovation
Thank you to Neighborhood Allies for this meaningful award and a special afternoon celebrating those who are working to create healthy neighborhoods in Pittsburgh! Photos from the event can be viewed here, courtesy of Monica Godfrey Photography.